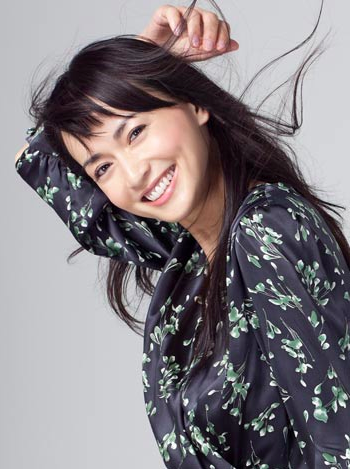 Hasegawa Kyoko (32) is set to star as police woman, Katagiri Hanako, in a stage production of Tsuka Kohei's masterpiece, "Atami Satsujin Jiken." Tsuka Kouhei passed away July of this year. This is also Hasegawa's first stage performance in roughly 7 years. The stage production will open next year 2/4.
It's been roughly a year since Hasegawa went on maternity leave and she's looking forward to taking on the challenge of a stage production.
Hasegawa Kyoko is married to Shindo Haruichi, guitarist of Porno Graffitti, and they have a son together.