Date: 12/18/2010
Finally tomorrow is the final episode of Juui Dolittle.
It's extremely sad to think that it's all over.
Here's a picture of the crew and cast after an all-nighter.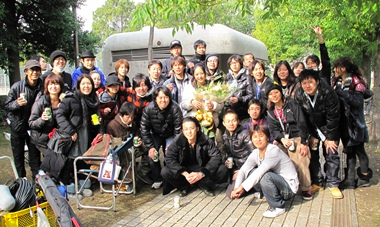 Actually on that day, Hug was on the set!!
Hug seemed happy knowing that everyone said he was cute.
Hug was in this constant pose gazing as Inoue Mao was doing a scene with a hospitalized dog.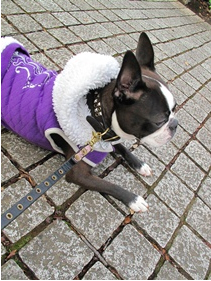 We wonder if Hug was jealous because he kept staring at only Inoue Mao from a distance.
Hug, the ever-faithful dog was so cute!!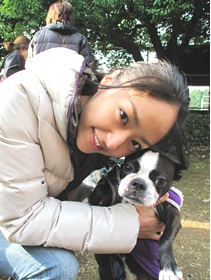 And now for the Juui Dolittle finale.
Will they save Balzac…
What will happen to the sick dogs who are supposed to be euthanized?
Will Dr. Dolittle go to Africa?
There's a lot happening in the last episode so don't overlook anything!
Also during the scene where Dr. Dolittle was leading a dog in the finale, Inoue Mao collaborated with the show to create that leash!
There's a black and pink leash and it's totally cute!
You can buy them at the TBSishop here, so please check it out!
http://ishop.tbs.co.jp/tbs/org/drama/jyuui_dolittle/