Drama / Wonder Hatch: Soratobu Ryu no Shima /
Wonder Hatch: Soratobu Ryu no Shima
(2023)
Overview
Media
Episodes
Reviews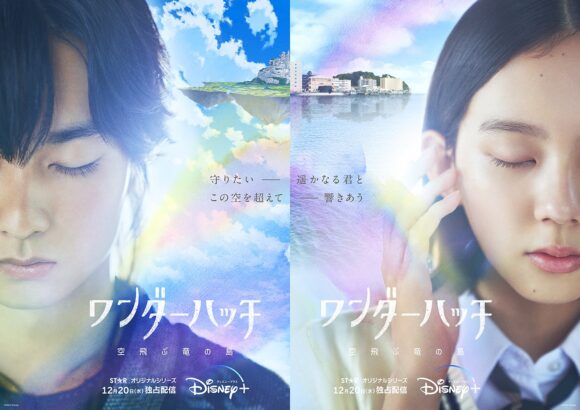 Native Title ワンダーハッチ -空飛ぶ竜の島-
English Title Dragons of Wonderhatch
Alternate Title(s) Wonderhatch: The Island of the Flying Dragons
Synopsis
A live-action/anime hybrid series that will be aired on Disney+.
Set between two worlds, the real world in which we live in, and another world where dragons live. Nagi is a fantasy loving high-school girl who lives in the real world. She has a special ability that allows her to visualize colors whenever she hears sounds, and doesn't feel she fits in with her surroundings. From some point, she starts to be troubled by repeated daydreams of flying in the sky.
Meanwhile Tyme lives in the alternate world of Upananta, where a strange phenomenon is occurring in which many flying islands are falling from the sky. Akuta Sky Group, led by the hero Akuta, have been trying to save people from the dangers of the world collapsing. Tyme admires Akuta, and decides to join his group as a dragon rider, but he isn't happy as he isn't able to hear the voices of the dragons and ends up being considered a "dropout".
One day, the two worlds intersect, and Nagi meets Time from Upananta. Though they both come from different worlds, they find similarities in the fact they are different from those around them.
Music
Promotional images, screencaps, .gifs, etc.
Turn off ads by supporting us on Patreon.