Drama / Dream☆Again /
Dream☆Again
(2007)
Overview
Media
Episodes
Reviews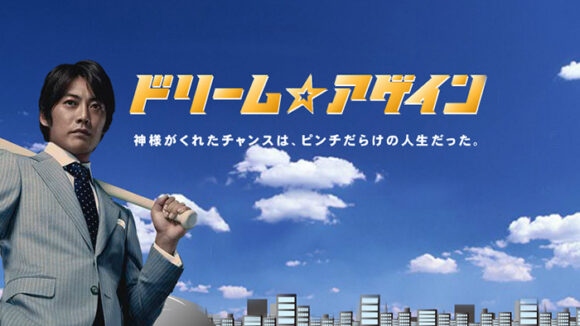 Synopsis
Pro baseball player Ogi Shunsuke is forced to retire after a shoulder injury. However, a year later, Shunsuke decides to return to the professional baseball world, even going as far to break off his engagement with his fiancee, leaving her in turmoil. After cancelling his wedding, and throwing away the ring, he suddenly passes away in an unforeseen accident.
However, Shunsuke, who refuses to give up on his dream, has his soul returned through a special arrangement by heaven guide Tanaka. Since his body had already been created, he chooses to place his soul into the body of another man, Asahina, a wealthy president of a fund management firm. But adjusting to his new life isn't easy. He doesn't understand Asahina's work, he seems to have a complicated personal life, and the 34-year-old's body is out of shape. What will happen to Shunsuke? How many obstacles await him in the future?!
Music
Theme Song 1
Promotional images, screencaps, .gifs, etc.
Turn off ads by supporting us on Patreon.